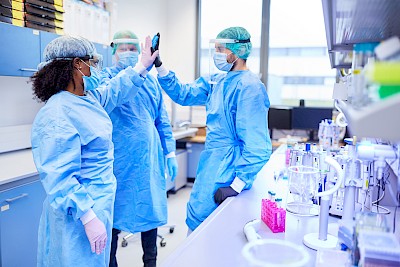 Empowered engaged resources for todays rapidly evolving scientific landscape
Viltis is a Consulting Firm in the Pharmaceutical, Biologics, Life Science, & Medical Device space headquartered in San Diego, CA. We provide support to our clients across the US in regulatory compliance consulting in the field of FDA standards for pharmaceutical and medical device quality. Our mission is to provide high quality and expert solutions to our clients. With ethics at the heart of our business, we stand by every project we set out on and ensure our solutions are to the complete satisfaction of our clients.
Quality Assurance - Time Management with Integrity
Top-tier professionals lead your quality assurance team through project inception to final completion. Successful timeline management ensures objectives are met within budget considerations. Industry experts provide systematic monitoring and evaluation of adherence to core principles unique to life sciences.
Remediation Services - Effective Remediation Solutions
We work to uncover and identify primary causes of ongoing compliance issues within your system. By implementing proven strategic solutions that ensure 100% compliance throughout the life science industry, we continue to protect your greatest asset: your reputation. Critical to successful operations and relationships, your good name precedes you and your project.
Clinical Operations - Professional Synergy, Integrated Workforce
We bring leading edge industry professionals to the table to carefully create or augment your top-notch clinical operations team. Engaged, energetic, progressive talent work together with existing personnel to deliver timely, cost-effective, flexible clinical support.
Scientific - Proven Success with Scientific Expertise
With over 10+ years bringing scientific expertise and project teams to our clients, we have in-house industry experts that will work with you to ensure your needs are first thoroughly understood and then met.
Engineering - Targeted Support for Engineering Operations
We believe in empowering key personnel that share the vision for your mission to implement timely, focused strategies that deliver measurable results. Whether in the initial phase of planning, or the final execution of a project we identify important staffing needs in your organization or agency and close those gaps with top industry experts. In efforts to flatten the learning curve we quickly resource the right talent for your particular project the first time.